Monday, February 19, 2018

Hi, my name is Michael Williams. 

For years we have been told to be patient investors. Sock some money in a mutual fund. Buy large cap stocks for security. Invest in a no load mutual fund. Or, better yet, just put your retirement 401k and IRA monies in an S&P fund or bonds and don't think anymore about it.

For many of you... Stock Investing Probably Has Not Worked Out Like You Thought.

Even over the last 50 years the total return has been about 7%.

With inflation at an average of 3%, you may have earned 4%, but that's only if you kept your money in the market for 50 years.

That's because times have changed and we no longer live in the same world. The world where you can blindly put aside money in a retirement account without paying attention to it no longer exists. You now have to pay attention to the trends and invest accordingly, or find an investing method that provides safety.

You have to really "think outside the box" or be a ROGUE investor.

That's why I've been investing in tax liens for over 10 years. If you are looking for a safe investment, backed by an asset and controlled by a government process that is very secure, then tax lien certificates are for you.

If you are looking for constant returns with government-mandated interest rates starting at 10% and going up to 36% per year with some states even guaranteeing flat interest rates that you can earn in a month or less, resulting in astounding returns of up to 240% on an annual basis, again, tax lien certificates are for you.




TAX LIEN CERTIFICATES


Welcome to the tax lien process and how you can earn huge investment returns from this little known investing strategy that is controlled by the local government and backed by real estate.

The collection of property taxes is a huge priority in every county in the United States.  Literally, if a county cannot collect property taxes, it will go broke. 

To make sure this doesn't happen, in tax lien states, the county places a lien on any property with delinquent property taxes and sells the debt to investors.  This creates a win-win situation for everyone: the county gets its money, delinquent property tax owners get a little extra time to pay their overdue property taxes, and investors get a low risk, high return investment. 

How high is the rate of return on tax lien certificates?

Arizona:

tax liens pay an annual return of

16%.

Illinois:

tax liens yield 18% for only 6 months... that's

36% per year.

Indiana:

tax liens pay out a flat fee of 10% for the first 6 months or

15% for the second 6 months.

  On an annual basis, your return could be an amazing

120%.

Florida:

tax liens pay 18% per year; with a 5% investor guarantee, on an annualized basis

your return can be an impressive 60%.

Iowa:

tax lien certificates pay an annual return of

24%.



What's also exciting is that many counties across the U.S., like Maricopa County, are holding their sales on the internet rather than at the courthouse, making travel expenses and time away from home a thing of the past.



More liens are available for purchase online and by mail.


Florida is another state where many of the counties are conducting their tax lien certificate sales online. And certificates that remain unsold are later available for purchase through the mail from the county, with the buyer receiving the full state-mandated annual interest rate of 18 PERCENT.

You may wonder whether this investment strategy is out of your reach.

It's NOT!  

You also do not need to be a U.S. citizen to invest. If you live outside the country, you can either apply for a tax identification number from the federal Internal Revenue Service, or set up a U.S. company to invest for you.

What makes tax lien certificate investing SAFE is that the sales are governed by state law and conducted by the tax collecting jurisdiction (typically the county), and your investment is backed by real estate. What do I mean by this? Well, if the property owner pays his/her taxes plus interest due to the county within the time allowed following the sale (the redemption period), then the county receives its property taxes and you receive your money back plus interest. If the property owner does not pay his/her taxes plus interest back within the redemption period, then the county keeps your invested money and you can foreclose on the property. In all but two states, the MORTGAGE IS WIPED OUT through the tax foreclosure process.



Stop here for just a second and contemplate this.
You will either get a solid return on your investment
or you will own the property.





Rogue Investor member Vicki S. was excited when her $1200 tax lien certificate turned into a $50,000 cash flow property.

  Vicki purchased a tax lien for $1200 at a Missouri tax lien sale in 2007. She held the lien for one year and then took ownership of a $50,000, 2-bedroom, income producing house for under $2,000, with taxes and legal fees. She now has a mortgage free, cash-flow property that is making her $6,000 per year ($500/month) and she only paid a total of $2,000.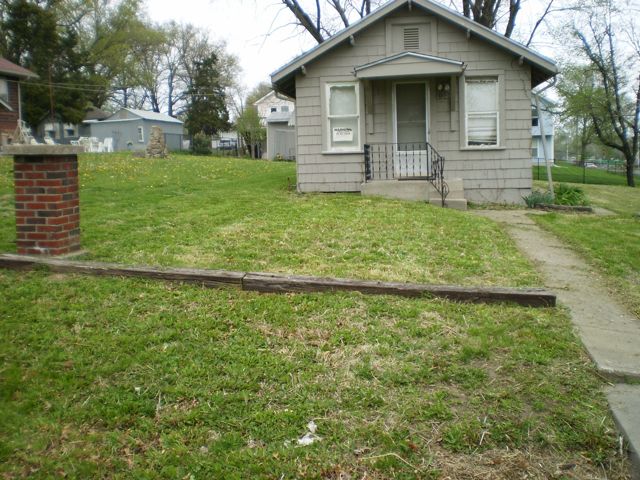 Here are some other examples:

At an Iowa tax lien sale, I purchased several liens and earned the full 24% interest.
In Nebraska, I purchased several liens and earned 14% interest.
At the Sedona Tax Lien Sale my tax lien class averaged 14% interest at an internet tax lien sale. All research was done online with no travel.
If you are now thinking that tax lien certificates are a great, undiscovered real estate investing secret, welcome to tax deed sales.


TAX DEEDS


Instead of placing a lien on a property with delinquent taxes, counties in some states foreclose on the properties and sell the property for literally only the taxes owed to investors.

You can buy incredible properties at tax deed sales for 50%, 75%, or more than 90% below market value. The process is similar to buying a mortgage foreclosure property, except that the bidding normally starts at only the taxes owed.

And here's a little known secret.  In states like Texas, Georgia, Delaware and Rhode Island, tax deeds carry a right of redemption bearing an interest rate penalty that can be as high as 25%.  This means you get the full interest rate even if the tax deed is redeemed right after the sale, giving you annual returns as high as 300% per year.

Georgia

offers a redemption fee to investors of

20%,

if redeemed within one year. If the property owner redeems in one month,

your effective annual interest rate is a stunning 240%.

Texas

offers a redemption fee to investors of

25% f

or most properties, when redeemed within 6 months. If the property owner redeems in one month,

your effective annual interest rate is an incredible 300%.

Delaware

offers a redemption fee to investors of

15%

. If the property owner redeems in one month,

your effective annual interest rate is a spectacular 180%.
Success in life is often about finding hidden opportunities before everyone else, and tax deed sales are definitely a hidden investment opportunity.

Even if you have a limited budget, you can purchase tax liens or deeds for as little as $50 to $200. For example, at a recent tax deed sale near Kansas City,

I purchased a commercial property for only $150.

Yes, that is correct. Only $150.

Here are some other examples of successful tax deed investments:

In Austin, Texas, Rogue Investor member Roanna and two partners met at our annual Tax Deed Workshop, formed a joint venture and purchased a tax deed in Austin for approximately $40,000 that is worth $120,000 and is close to the downtown growth corridor. Yes, that is correct, 50% off even in booming Austin.


In Alabama, Rogue Investor member and joint venture partner Angi B. purchased about $100,000 worth of Alabama tax liens and earned 12% interest. No hassles. The interest was safe and secure, controlled by the county and state government and backed by real estate.


In Arkansas, I purchased 15 acres of wooded land for only $500 per acre. The land is valued at between $2,000 to $5,000 per acre, not including the lumber.
Historically, investing in real estate has been the basis of all wealth. Andrew Carnegie summed it up: "90% of all millionaires have made it through real estate." When you study the facts in this economy, investing in tax liens and tax deeds is one of the safest and quickest ways to make your fortune! 


You do not need a special license to invest in tax liens or tax deeds. The sales are open to the general public. Even non-U.S. residents can invest. All you need is a tax identification number or EIN for your company. It's that simple.

I can show you how to easily get a tax I.D. number.

And if you are intimidated by the thought of attending a public auction, or don't want to take time off from your daily life to travel to an auction (and pay the travel expenses), don't let that stop you from investing in tax lien certificates or tax deeds. Many counties in states like Arizona, California, Colorado, Florida, Indiana, and Colorado are now conducting their sales on the Internet, and this trend is only likely to continue. If you have ever purchased an item on eBay, you already know how to maneuver an online auction.


Alternatively, you can purchase tax lien certificates and even tax deeds that were not sold at the original tax sale through the mail, usually with no competitive bidding, in Alabama, Arizona, Florida, Texas and 12 other states. For tax liens, that means you get the full interest rate allowed by state law. And for tax deeds, that often means you can get the property for only the taxes owed.



HOW DO YOU GET STARTED?





Let me show you what WE can offer YOU!


  TAX LIENS UNLEASHED
TAX LIENS UNLEASHED EBOOK. This is the same information I taught for years in my 3-day workshops. Read the Quick Start Tax Sale Investing Guide in Chapter 1 that will get you started in only

10 minutes

. The book contains a Tax Sale Investing Course built right in the pages. With space for note taking and questions at the end of each chapter, it's more than a book - it's a learning experience.

Tax Liens Unleashed Free Sample - click here.


ROGUE REAL ESTATE INVESTOR COLLECTION EBOOK. A comprehensive guide to tax lien and tax deed investing, plus profiles of all 50 States and Canadian provinces.  The Rogue Investor Collection has 3 books in one: Rogue Real Estate Investor, Rogue Tax Sale Investor and Rogue REIT (Real Estate Investment Trusts) Investor. In this Collection you will learn about real estate foreclosures, buying tax liens using a self-directed IRA, setting up a business using an LLC and much more. Over 800 Pages of Tax Lien and Real Estate Foreclosure Information.



OVER-THE-COUNTER (OTC) TAX LIEN AND TAX DEED SUPERLIST.

Links to County web pages that offer information and their lists for purchasing over-the-counter tax liens and tax deeds!

These lists contain thousands of liens and deeds that can be purchased through the mail and online. Here are a few States that are included:



Alabama
Arizona
Colorado
Florida
Illinois
Pennsylvania
and more...



Plus you'll have access to

two pre-recorded teleseminars on investing in tax liens without traveling

and Rogue Investor's Over-the Counter Guide.

These are liens and deeds that you can buy through the mail, online or by simply visiting the County. Not only that, you receive the full interest rate.


TAX SALE CALENDAR. Our list of over 30 RESOURCES for finding upcoming county and municipal public and Internet tax lien and tax deed sales dates and lists.





WEBINARS ON TAX LIEN INVESTING.

These webinars cover liens, deeds, secrets of tax sale investing, due diligence, screening and more. A slide presentation accompanies the audio recording.


PREMIUM REPORTS. Access to over 25 premium reports in which I profile a State, County or topic that will help jump start your tax sale business and investing.






You will receive access to the product, available entirely online, immediately upon purchasing.





PERSONAL SUPPORT. Set up a time (by email) to speak with me for no additional fee or send me an email any time. I'm not aware of many, or should I say any, other authors who will provide one-on-one training for no additional cost.

But remember...you have to ask for my help. Some people will not take that first step and reach out for a little help.

I hope I hear from you very soon!

Who am I?

In 1992, I started investing in government foreclosures, mainly from the Veteran's Administration (VA).  I learned how to buy with little money down, maximize cash flow through the rental market, and hold certain properties and sell others.

About 10 years later (2002), I literally stumbled into Tax Lien Investing. I couldn't believe what I was hearing, so I set out to investigate the details (you see, I am a scientist [geologist] by training). I read several books and tried to find other good books, but most were outdated. In the end, I decided to compile the information myself and write my own books and courses because State laws change so quickly. Well, the rest is history. I have been investing in tax liens and tax deeds ever since, and I have helped others do the same through books, courses and workshops.
In fact, I have been invited to speak with industry giants, such as Harv Eker (The Millionaire Mind), and I have been quoted in Money Magazine on the topic of tax liens. I only say this to let you know that you are getting access to experience.

Testimonial
Michael, I invested in the Rogue Investor course back in 2006 (never regretted it, by the way). I had purchased two tax liens in Illinois back in '06, and just wanted to give you an update. I won both bids at 17% and the first one redeemed within the first six months (good return!). The second I had to put two extensions on the redemption period, due to a lack luster attorney, and had gotten to the point of petitioning the court for deed and sending out final notices. This property had an income producing cell tower on it (nice tenant) and I was praying it would become mine. Well, the leasee ended up redeeming and you can do the math-it was a great return. Thank you so much for your information and the sharing of your wisdom and knowledge.

- Good Luck in all your endeavors
Jenni Swiatek
---
Testimonial
I got your course a few months back.  It's the best and most comprehensive thing out there on the subject of tax deeds and liens that I could find - and I looked everywhere.

- Brennan

---
YOU RECEIVE ALL OF THE ABOVE FOR ONLY $147!



To ORDER NOW, click the

Buy Now

button below.


Your order includes the following

TWO EBOOKS

:



Book #1

Rogue REIT Investor eBook - included with the Collection
The Rogue REIT Investor ebook shows how you can take advantage of an investment that has about 1/2 the risk of stocks and pays high dividends.

Real Estate Investment Trusts are actually 50 percent less risky than investing in the stock market and, since the inception of REITs in 1960, the returns have been better than the stock market when compared with the same period.

On average REITs pay out about 5% just in dividends, and historically have returned a total of about 12%.

Would you rather earn 1% to 2% per year on your money in a money market fund, or earn 12% per year on your money investing in REITs?  

If you want a completely hands-off real estate investing method with no hassles, REITs are a great investing alternative.

However, just like tax lien certificates and tax deeds, REITs are a hidden investment opportunity and almost no books have been written on how easy it is for you to become a successful REIT investor.

I have been personally investing in REITs for over 15 years and while others have been watching their stock investments go up and down like a yo yo, my REIT investments have gone up steadily and have consistently paid me large dividend payments every three months.  

If you do not know about tax lien certificates, tax deeds or REITs, you are probably missing out on three of the safest and most lucrative ways to invest in real estate. 
Book #2
Rogue Real Estate Investor eBook:
REO and Government Foreclosures - included with the Collection
1 in 84 U.S. Homes are now in Foreclosure. 

Rogue Real Estate Investor describes exactly how you can make fantastic profits buying home foreclosures from banks and even the U.S. government.

Did You Know that Right Now You Can Buy Government Foreclosures for
as little as NO MONEY DOWN with Government Financing?

Now is the best time in over 25 years to buy REO foreclosures. REO refers to "real estate owned." These are bank owned properties, and banks are not in the the business to own properties. Come to think of it, the U.S. government is not really in the business to own foreclosed real estate.

With little or no money to start and while working full time, you can safely earn 30 to 50 percent or more per year in the home foreclosure market.  More importantly, in exchange for a small time commitment, you can create a huge financial nest egg for yourself in just a few years. 

Real Estate Investor from Canada takes
advantage of the U.S. REO Foreclosure Market

Jimmi L. read through the Rogue Investor Collection and attended our real estate, tax lien and small business workshop. He then took advantage of our Rogue Investor Foreclosure Plan and picked up a duplex for only $14,000 after we negotiated the price down from an already incredible price of $31,000...and each side will bring in between $500 to $600 in cash flow. 

The Rogue Real Estate Investor ebook also includes:

An insider's guide to the hidden opportunities in real estate foreclosures, including bank-owned, HUD, VA, GSA, SBA, IRS and FDIC properties.

How to buy real estate using your retirement money through a self-directed IRA, 401K, RSP or other retirement accounts.
It's a Fact!
You can buy cash flow properties for less than $15,000 that earn over $1,100 per month.

I challenge you to find a more comprehensive, current and affordable product covering every aspect of tax lien certificate, tax deed, REIT and foreclosure investing on the market.

I would like to help you experience this exciting investing strategy.

Everything you need to know about Tax Lien Investing is covered in over 1000 pages of information. Now, here is the great part. I literally condensed about 1000 pages of information into 10 pages or about 10 minutes of your time.

I know you are busy, so that's why the first 10 pages of the Tax Liens Unleashed ebook are enough to get your started right away. For those of you who are interested in reading on, there are 290 more pages in Tax Liens Unleashed and 800 pages in the Rogue Real Estate Investor Collection.
**Sometimes you just want to get to the point as quickly as possible. In only 10 pages (about 10 minutes of reading) of the Quick Start Guide in Tax Liens Unleashed, you will be ready to get started. Put everything else aside. When you need to use it as a reference, you have it. In the meantime:

On Your Mark, Get Set,

GO!**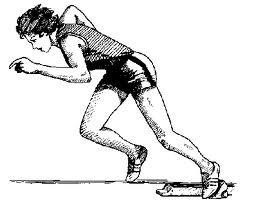 You Pay ONLY $147!
You can't get this anywhere else!

In addition to everything else, you also get my NO HASSLE GUARANTEE. When you order, you will not be hit up for any other offers, period!

You will not be asked once, twice, even seven times to buy other products from us. 
You will pay once and get all the training you need.

Finally, wouldn't it be reassuring if you could raise your hand and ask any questions?


Well, now you can. You can send me an email
and ask your questions about tax sale investing,
or set up a time to speak with me.

I challenge you to find a more comprehensive, current and affordable product
covering every aspect of tax lien certificate, tax deed and foreclosure investing on the market.


AND ALL FOR JUST $147!



PayPal Account Users AND PayPal Guests: Click on the

"Buy Now"

button below to order securely through our PayPal store.


Ordering Is Easy!

Just click on the "Buy Now" button above
and then, under "Choose a Way to Pay":


PayPal Account Users

: log into your account under "Pay with my PayPal account"


PayPal Guests

: click on "Pay with a debit card or credit card, or PayPal credit"


NOTE:

After your order has been processed, you will be immediately
redirected to a web page where you can always access the entire product online.
There is NO physical product that will be sent.
You will also, no later than 1 business day following your order,
receive an email with the link to this web page.
If you are not redirected or you do not receive the link, please email us at info@rogueinvestor.com for the link.

1. Order Online (recommended). Click on the Buy Now button above and order through Mind Like Water, Inc.'s PayPal secure server. 

If you do not have a PayPal account, you can pay with a debit or credit card as a PayPal guest. Just click on the "Buy Now" button above. Then choose the second payment option: "Pay with a debit or credit card, or PayPal credit" and provide the billing information requested.

After ordering, you will be immediately redirected to a web page which provides instructions for accessing all of the components of your Tax Liens Unleashed Premium Member Service. There is no physical product that will be sent. You will also, no later than 1 business day following your order, receive an email with the link to this web page.

2. Order by Check or Money Order. Send a check or money order to our address (see below). Please make sure the check is made out to Mind Like Water, Inc. and also be sure to include (legibly) your name, phone number and email address.

Mind Like Water, Inc.
5400 Johnson Drive #106
Mission, KS 6620
We will send you the link to access the product online.





I wish you success!





Michael Williams

P.S. Think about it! It's your future. You can either make excuses or take a few hours to learn how to achieve financial independence for yourself. You owe it to yourself to live the best life possible. This product comes with a money back guarantee.



P.P.S.

Tax Sales are ending now and you may have to wait until next year for your local sale. I can't change that... it is State/County law. Order now and ask me to help you find a good sale.





      Copyright 2000-2017, Rogue Investor, LLC
      Home Page: www.rogueinvestor.com
      5400 Johnson Drive, # 106, Mission, KS 66205
      info@rogueinvestor.com