Company Information
Eni S.p.A. (ADR) is an integrated energy company. It is active in the exploration and production of hydrocarbons; in nautral-gas procurement, transport, distribution and sale; in power generation and the sale of electricity; in the refining and marketing of oil products; in petrochemicals, and in engineering and services. Eni is present in 70 countries. In 2002, it achieved daily output of 1,472 thousand BOE (barrels of oil equivalent). In the fourth quarter, it achieved daily output of 1,527 BOE, achieving its 2003 target of 1.5 million BOE per day one year ahead of schedule. The target now set for 2006 is production of over 1.8 million BOE per day. The Company plans to develop core-business activities in exploration and production, and gas and power. It also intends to continue integration of core-business activities in order to support international growth and strengthen its position, focus resources on core businesses and intensify the efficiency-enhanced program.
What is the stock symbol for Eni? E
http://www.eni.it/english/home.html
Click here for the current Eni stock price.
Is this stock a good buy?
Ask the Rogue Investor....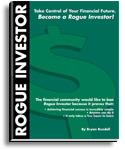 Testimonial
The Rogue Investor ebook is the only information on investing I've ever found that was useful and understandable. I enjoyed its format and its brevity. I'm not sure what improvements there would be to make on the book. It is something everyone should read whether or not they are interested in serious investing. Thank you very much!

- Kevin Davis
Are you tired of investing
in the stock market?
You can safely buy real estate for 75 to 90 percent below market value by investing in government-sponsored tax deeds.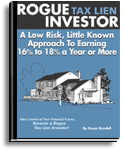 Testimonial

I wanted to let you know that I've spent the last several hours reading [your book] and I'm having a great time with it. It's a terrific read and you should be complimented with the care and detail you've put into it.

Thank you very much,

Rob Durstewitz