Company Information
Viacom Inc. is a diversified worldwide entertainment company with operations in various segments, including cable networks, television, Infinity, entertainment and video. The cable networks segment operates MTV Music Television, Showtime, Nickelodeon/Nick at Nite, VH1 Music First, MTV2 Music Television, TV Land, TNN: The National Network, CMT: Country Music Television, the BET Cable Network and BET Jazz: The Jazz Channel, among other program services. The television segment consists of the CBS and UPN television networks, King World Productions and Paramount Television. It operates Infinity as radio and outdoor segments. The entertainment segment includes Paramount Pictures, the publishing and distribution of consumer books and multimedia products, movie theater and music publishing operations and Paramount Parks, which owns and operates five theme parks and a themed attraction in the United States and Canada. The video segment consists of an interest in Blockbuster Inc.
What is the stock symbol for Viacom? VIA.B
Click here for the current Viacom stock price.
Is this stock a good buy?
Ask the Rogue Investor....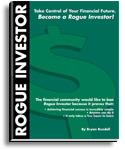 Testimonial
The Rogue Investor ebook is the only information on investing I've ever found that was useful and understandable. I enjoyed its format and its brevity. I'm not sure what improvements there would be to make on the book. It is something everyone should read whether or not they are interested in serious investing. Thank you very much!

- Kevin Davis
Are you tired of investing
in the stock market?
You can safely earn 18 to 50 percent
per year investing in government-
sponsored tax lien certificates.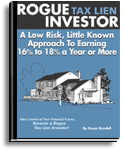 Testimonial

I wanted to let you know that I've spent the last several hours reading [your book] and I'm having a great time with it. It's a terrific read and you should be complimented with the care and detail you've put into it.

Thank you very much,

Rob Durstewitz