Company Information
Vodafone Group Plc (ADR) provides a range of mobile telecommunications services, including voice and data communications. The Company has presence in Continental Europe, the United Kingdom, the United States and the Far East through its subsidiary undertakings, associated undertakings and investments. It operates in 28 countries worldwide. The Company's mobile subsidiaries operate under the brand name Vodafone, with the exception of its business in Japan, which operates as J-Phone Vodafone. In the United States, the Company's associated undertaking operates as Verizon Wireless. As of March 31, 2003, Vodafone had approximately 119.7 million customers, excluding paging customers, and 296.0 million registered venture customers. The Company also has controlling interests in certain non-mobile telecommunications businesses, including Arcor AG & Co KG, Cegetel Groupe S.A. and Japan Telecom Co., Ltd.
What is the stock symbol for Vodafone Group? VOD
Click here for the current Vodafone Group stock price.
Is this stock a good buy?
Ask the Rogue Investor....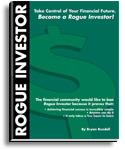 Testimonial
The Rogue Investor ebook is the only information on investing I've ever found that was useful and understandable. I enjoyed its format and its brevity. I'm not sure what improvements there would be to make on the book. It is something everyone should read whether or not they are interested in serious investing. Thank you very much!

- Kevin Davis
Are you tired of investing
in the stock market?
You can safely buy real estate for 75 to 90 percent below market value by investing in government-sponsored tax deeds.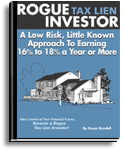 Testimonial

I wanted to let you know that I've spent the last several hours reading [your book] and I'm having a great time with it. It's a terrific read and you should be complimented with the care and detail you've put into it.

Thank you very much,

Rob Durstewitz