Company Information
Wells Fargo & Company is a diversified financial services company engaged in banking and a variety of related financial services businesses. Retail, commercial and corporate banking services are provided through bank subsidiaries located in Alaska, Arizona, California, Colorado, Idaho, Illinois, Indiana, Iowa, Michigan, Minnesota, Montana, Nebraska, Nevada, New Mexico, North Dakota, Ohio, Oregon, South Dakota, Texas, Utah, Washington, Wisconsin and Wyoming. Other financial services are provided by subsidiaries engaged in various businesses, principally wholesale banking, mortgage banking, consumer finance, equipment leasing, agricultural finance, commercial finance, securities brokerage and investment banking, insurance agency services, computer and data processing services, trust services, mortgage-backed securities servicing and venture capital investment. The Company has three operating segments: Community Banking, Wholesale Banking and Wells Fargo Financial.
What is the stock symbol for Wells Fargo? WFC
Click here for the current Wells Fargo stock price.
Is this stock a good buy?
Ask the Rogue Investor....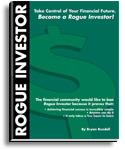 Testimonial
The Rogue Investor ebook is the only information on investing I've ever found that was useful and understandable. I enjoyed its format and its brevity. I'm not sure what improvements there would be to make on the book. It is something everyone should read whether or not they are interested in serious investing. Thank you very much!

- Kevin Davis
Are you tired of investing
in the stock market?
You can safely earn 18 to 50 percent
per year investing in government-
sponsored tax lien certificates.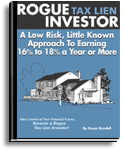 Testimonial

I wanted to let you know that I've spent the last several hours reading [your book] and I'm having a great time with it. It's a terrific read and you should be complimented with the care and detail you've put into it.

Thank you very much,

Rob Durstewitz