Company Information
The Walt Disney Company is a diversified worldwide entertainment company with operations in four business segments: Media Networks, Parks and Resorts, Studio Entertainment and Consumer Products. The Media Networks segment is comprised of the Company's television and radio networks and includes cable/satellite and international broadcast operations. It operates the Walt Disney World Resort and Disney Cruise Line in Florida, the Disneyland Resort in California, ESPN Zone facilities in several states and Anaheim Sports in California. It also licenses the operations of the Tokyo Disneyland Resort in Japan and licenses and manages the Disneyland Resort Paris in France. The Studio Entertainment segment produces live-action and animated motion pictures, television animation programs, musical recordings and live-stage plays. The Consumer Products segment licenses the Company's characters and other intellectual property to manufacturers, retailers, show promoters and publishers worldwide.
What is the stock symbol for Walt Disney? DIS
Click here for the current Walt Disney stock price.


Is this stock a good buy?
Ask the Rogue Investor....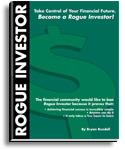 Testimonial

First of all I would like to tell you that your Rogue Investor has played a major role in helping me make investment decisions that have proven to be important for me. Amounts involved were not huge, about 4,000 or 5,000 dollars each time, but I feel that you helped me understand the importance of common sense in investing. At the beginning I thought I'd never be able to take control of my investments: now I know that this is possible and even amusing. thank you and kind regards
Carlo Bellingeri