The Tax Lien Elite Special Force

Hello Rogue Investors,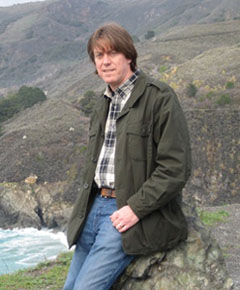 I am proud to announce that I am launching a new elite service designed to build your skills like a pro. Imagine being dropped off in any state and easily navigating your way through the tax sale jungle: the list, the government laws and the due diligence necessary to feel secure in your investments. Imagine you are given a laptop and Internet service and your assignment is to find, purchase, manage and sell tax liens and tax deeds with all the necessary research like a super cyber geek. Imagine knowing how to easily set up your own business in any state or use your IRA money to invest in real estate. Imagine being able to enhance your credit or obtain private or government funding.

I cannot only imagine it, I have done it and I am willing to teach you how. In turn, I hope you can do the same for a friend, family member or loved one. It is really the basis of learning: the master-apprentice or mentor-protégé style. This style is rooted in Eastern philosophy, but was adopted into Western culture through trades. The master teaches the student; in turn, the student becomes the master and teaches another student. It works very well.

In other words, do you really want to understand the entire tax lien business process in only two days so you can make this SAFE investing strategy part of your investment portfolio? With returns ranging from 8% to 36% guaranteed by state law, it only makes sense.

Believe me, tax liens and tax deeds are part of a life-long strategy that should be part of your investing portfolio. I recall many years ago attending a Colorado tax lien auction. I spoke with one of the most active investors after the sale and asked him how he got involved with tax lien investing. Amazingly, he said his father was a tax lien investor for nearly 50 years and it is a family tradition. His father was a wealthy man and his son was well on his way to similar riches. I'm sure you realize that his father taught his son, not through a book or DVD, but one-on-one at live tax lien sales with real liens.

Now you can have the same one-on-one mentoring. I will visit you anywhere you've dreamed of owning liens or deeds, and personally prepare you for and take you to the tax sale of your choice.

I also will go with you to the tax sale. I hope you can spend time with me doing the research and attending the sale.


This special one on one training is limited. I only take on a few students each year.
Remember, I Come To You. If you've ever wanted true hands-on help going through a list, doing the research, screening liens and properties and going to the sale, this is your chance. I am not renting a room, using slide projectors or any of that sissy seminar stuff. This is in your face, survival, Man/Woman versus tax lien. Pack a backpack with your survival kit: laptop, clipboard and paper, pens and pencils, digital camera, flashlight, bottled water, hat and raw guts.

Your lessons will be learned in the field where you live or maybe where you want to live. Now is the time to make a change and get serious about the business of investing. If you want to sign up to be part of the elite special force, or if you just have questions, please call us at 913-777-9779.
If you are interested, please contact me directly. We will talk about your goals and decide tax lien investing is right for you.

Cheers to your success,

Michael Williams


Start Your Personal Training Now,
Call 913-777-9779