Tax Deed Sales
State Specific Information
Texas does not have tax lien certificate sales. However, Texas does conduct tax foreclosure sales (also called tax deed sales). However, tax deed sales in Texas are handled differently than any other state. First, in most counties, private law firms handle the sales. Second, any taxing authority, the county, school districts, basically any entity in the county that receives revenue from property taxes can force a property foreclosure immediately when property taxes are not paid. In most cases, this period of time, similar to the redemption period, is about two years, but in some cases foreclosure can happen quicker.
Second, in Texas, after you buy a property at auction, you must still wait six-months for raw land or commercial properties and two-years for residential and agricultural property to get clear title. If the original property owner comes up with the money before the time is up, you do not get the property, but you do get all of your money back plus 25% of what you paid at auction for every year you "owned" the property. This means redemption can still be very lucrative for the investor, even if they don't get to keep the property.
Tax Lien Certificates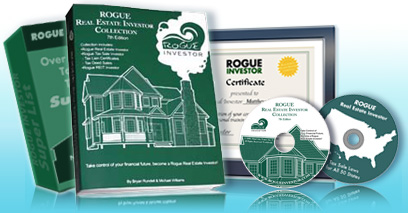 Tax Foreclosure Sales Texas
Rogue Tax Lien Investor includes detailed information on how you can purchase tax deeds in Texas.
Includes detailed information for all 30 states that sell tax liens
Also includes detailed information on two of the best real estate investing secrets, buying foreclosures and REITs.
What is one of the easiest and least risky ways to make a fortune?
"I would recommend this book to anyone interested in succeeding as a real estate investor."