Company Information
Alcoa Inc. is a producer of primary aluminum, fabricated aluminum and alumina and is active in technology, mining, refining, smelting, fabricating and recycling. Aluminum and alumina represent approximately two-thirds of the Company's revenues. Its non-aluminum products include precision castings, industrial fasteners, vinyl siding, consumer products, foodservice and flexible packaging products, plastic closures, fiber-optic cables and electrical distribution systems for cars and trucks. The company operates in 39 countries. North America is the largest regional market, with 67% of its revenues. Europe is also a significant market, with 21% of its revenues. The company also has investments and activities in Asia and Latin America, which present opportunities for substantial growth, particularly in Brazil, China and Korea. Operations consist of five worldwide segments: Alumina and Chemicals, Primary Metals, Flat-Rolled Products, Engineered Products and Packaging and Consumer.
What is the stock symbol for Alcoa? AA
Click here for the current Alcoa stock price.
Is this stock a good buy?
Ask the Rogue Investor....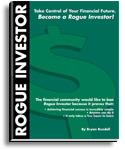 Testimonial
Dear Mr. Rundell (or can I call you Bryan?),

First of all I would like to tell you that your Rogue Investor has played a major role in helping me make investment decisions that have proven to be important for me. Amounts involved were not huge, about 4,000 or 5,000 dollars each time, but I feel that you helped me understand the importance of common sense in investing. At the beginning I thought I'd never be able to take control of my investments: now I know that this is possible and even amusing. thank you and kind regards
Carlo Bellingeri