Company Information
The Home Depot, Inc. operates stores that are full-service, warehouse-style stores offering approximately 40,000 to 50,000 different kinds of building materials, home improvement supplies and lawn and garden products to do-it-yourselfers (DIY), home improvement contractors, tradespeople and building maintenance professionals. In addition, the Company operates EXPO Design Center stores, which offer products and services primarily related to design and renovation projects; Home Depot Landscape Supply stores, which service landscape professionals and garden enthusiasts with lawn, landscape and garden products, and Home Depot Supply stores, serving primarily professional customers. It also operates one Home Depot Floor Store, a test store that offers only flooring products and installation services. At the end of the fiscal year ended February 2, 2003 (fiscal 2002), the Company was operating 1,532 stores in total.
What is the stock symbol for Home Depot? HD
Click here for the current Home Depot stock price.


Is this stock a good buy?
Ask the Rogue Investor....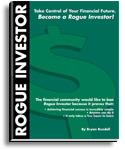 Testimonial
Dear Mr. Rundell (or can I call you Bryan?),

First of all I would like to tell you that your Rogue Investor has played a major role in helping me make investment decisions that have proven to be important for me. Amounts involved were not huge, about 4,000 or 5,000 dollars each time, but I feel that you helped me understand the importance of common sense in investing. At the beginning I thought I'd never be able to take control of my investments: now I know that this is possible and even amusing. thank you and kind regards
Carlo Bellingeri