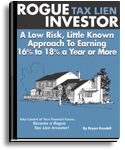 LLCs are similar to Chapter S corporations, except they can exist for a defined period of time. Owners receive the tax advantages of a partnership, while also receiving the protection of a corporation.
To setup a limited liability corporation or company in Michigan:
Limited liability companies may be formed for most businesses, except some professional businesses that require licensing for protection of the public. Generally, doctors, lawyers, accountants and other professionals. There are some other businesses that are exempt, but as far as real estate investing, you've found the jackpot.
Another reason to set up a company is that some states and other government agencies require either a U.S. social security number or a federal tax I.D. number to invest in foreclosed properties. With an LLC, even non-U.S. citizens can apply for a federal tax I.D. number.
Summary of LLC benefits for Michigan:
Allows for partnerships with limited liability.

Protects personal assets of owners or members.

One owner/member allowed in all states, except Massachusetts.

Does not require annual shareholder meetings, like Chapter C and S corporations.

Favorable tax status – can be set up and taxed at owner's tax rate (default) or as a company (requires filing other paperwork).