Company Information
Eli Lilly & Co. discovers, develops, manufactures and sells pharmaceutical products. The Company manufactures and distributes its products through owned or leased facilities in the United States, Puerto Rico and 19 other countries. The Company's products are sold in approximately 150 countries. Most of the products the Company sells were discovered or developed by its own scientists and its success depends to a great extent on its ability to continue to discover and develop new pharmaceutical products. The Company directs its research efforts primarily toward the search for products to diagnose, prevent and treat human diseases. The Company also conducts research to find products to treat diseases in animals and to increase the efficiency of animal food production.
What is the stock symbol for Eli Lilly? LLY
Click here for the current Eli Lilly stock price.
Is this stock a good buy?
Ask the Rogue Investor....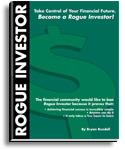 Testimonial
The Rogue Investor ebook is the only information on investing I've ever found that was useful and understandable. I enjoyed its format and its brevity. I'm not sure what improvements there would be to make on the book. It is something everyone should read whether or not they are interested in serious investing. Thank you very much!

- Kevin Davis
Are you tired of investing
in the stock market?
You can safely earn 18 to 50 percent
per year investing in government-
sponsored tax lien certificates.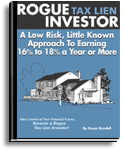 Testimonial

I wanted to let you know that I've spent the last several hours reading [your book] and I'm having a great time with it. It's a terrific read and you should be complimented with the care and detail you've put into it.

Thank you very much,

Rob Durstewitz