Company Information
Pfizer Inc. is a research-based, global pharmaceutical company. The Company discovers, develops, manufactures and markets prescription medicines for humans and animals, as well as many consumer products. The Company operates in two business segments: Pharmaceuticals and Consumer Products. The Pharmaceuticals segment includes prescription pharmaceuticals for treating cardiovascular diseases, infectious diseases, central nervous system disorders, diabetes, urogenital conditions, allergies, arthritis and other disorders; products for livestock and companion animals, and the manufacture of empty soft-gelatin capsules. The Consumer Products segment includes self-medications for oral care, upper respiratory health, eye care, skin care, gastrointestinal health and other products. In April 2003, the Company merged with Pharmacia Corporation. The combined operations of the companies enlarges Pfizer's portfolio of consumer healthcare brands and expands its animal health business.
What is the stock symbol for Pfizer? PFE
Click here for the current Pfizer stock price.
Is this stock a good buy?
Ask the Rogue Investor....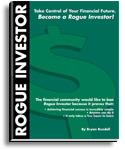 Testimonial
The Rogue Investor ebook is the only information on investing I've ever found that was useful and understandable. I enjoyed its format and its brevity. I'm not sure what improvements there would be to make on the book. It is something everyone should read whether or not they are interested in serious investing. Thank you very much!

- Kevin Davis
Are you tired of investing
in the stock market?
You can safely buy real estate for 75 to 90 percent below market value by investing in government-sponsored tax deeds.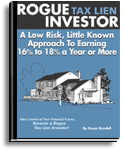 Testimonial

I wanted to let you know that I've spent the last several hours reading [your book] and I'm having a great time with it. It's a terrific read and you should be complimented with the care and detail you've put into it.

Thank you very much,

Rob Durstewitz